Texas Manufacturer's Representative
If you own or operate a manufacturing company in Texas, you need a good industrial marketing representative.
---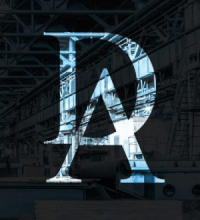 A manufacturer's representative provides the marketing backbone you need, allowing you to focus on other vital aspects of your business and accelerate growth. At Doherty Associates, Inc., we offer expert manufacturer representative services throughout the state of Texas.
As a manufacturer, you can't give full attention to every facet of your business. However, you can concentrate on the essential tasks that only you can do, while hiring an expert Texas manufacturer's representative to build long-term business relationships as they handle sales and growth.
At Doherty Associates, our team has the expertise, resources, and connections to put your company on the road to success. Contact us today at 713-829-4484 to learn more about what we offer.
Why Hire a Manufacturer's Representative?
A manufacturing representative can help boost your Texas-based business as a whole. But what are some specific reasons you should hire us? As you work with our expert manufacturer's agents, you'll soon see the following outcomes:
No employee overhead: Some sales agencies charge you up-front for their services, but at Doherty Associates, we dont believe in operating that way. We work by commission—so when you win, we all win.
Better customer service: You give the responsibility for customer complaints and problems over to us. We'll do all the heavy lifting and help your company provide better customer service and satisfaction.
Instant market access: Accessing a market through independent sales and personal connections doesn't happen overnight. Fortunately, our team has years of experience and long-lasting professional relationships to get you there faster.
Increased sales: Our highly respected sales reps know all the tips and tricks to help drive sales and increase company profits.
Free consultations: Infiltrating target markets and building meaningful business relationships can be challenging. With our expert Texas manufacturer's representatives at your side, you'll always have the support you need for success.
The Texas Manufacturing Industries We Serve
Whether you're an OEM/Original Equipment Manufacturer or an independent contractor, we provide the representation you need for success. For the past 30 years, our manufacturing sales reps have helped many clients across numerous Texas manufacturing industries establish and achieve clear business goals.
Some of these industries include:
Finding industry success as an original equipment manufacturer can be tough, especially in today's competitive market.
If you want to boost your business and make your sales force as effective as possible, you can count on our expert representatives to make it happen. Our team provides the necessary tools and dedicated services to help you stand head and shoulders above the rest.
Contact Doherty Associates Today to Speak with an Expert
Are you looking for reliable, efficient ways to drive sales and grow your business?
At Doherty Associates, Inc., our expert Texas manufacturer's representatives are ready to help you achieve your goals. Call us at (713) 829-4484 to get started today!