Total Supply Chain Management: Real OEM Solutions
With our top of the line industry-specific manufacturers, we can supply you with much more than just your initial need for a product.
---
We also provide you with the peace of mind that you are receiving specialized equipment of the highest quality, quickly, securely and at the best rate possible.
Our team of engineers, project managers, and logistics professionals have the ability to completely simplify your supply chain needs while saving you time and money in the process, allowing you to focus on more mission-critical activities.
By utilizing our total supply chain management solution, we are able to:
Hold material to provide flexibility and smaller capital requirements.
Store quantities below the normal minimum order requirements.
Track material at all stages so that you are always in the loop.
Ensure product quality perfection by employing independent third party inspectors performing an extreme quality control process to certify your material before it ever leaves the mill.
Create detailed reports on the quality specifications of each of the products we have for you in the process.
Create a proactive approach with you to fully understand your demand needs by having an in-depth forecasting meeting which will ensure that the right products get delivered at the right time, every time.
Meeting OEM Needs & Exceeding Expectations
Traceability
We provide 100% traceability on every single product we manufacture. Every product receives a serial number that can be traced back to the mill that produced the material. Not only are our manufactured products completely trackable, but each employee, as well as inspectors, are also tied to the specific serial number of the manufactured product, which keeps track of every detail throughout the assembly process.
Quality Control
We use project management best practices to ensure that your product is received in the field perfectly. With our quality control process, we are able to manage the entire manufacturing process from beginning to end.
Our quality assurance process includes:
Detailed supplier audits & corrective actions
Failure and impact analysis
Control plans
Incoming material inspections
Inspections throughout the development process
Completed project inspections
Gauge reproducibility & Repeatability
Visual on-site guides
Specialized training & validation for all personnel
Bar code tracking capability system set up & verification
Start-up checklist for production, non-conforming procedures, as well as quality reviews.
Specializing in Oilfield & Engineered Products
Oilfield industries require specifically tailored solutions as well as specialized supply chain models. By utilizing our handpicked oilfield manufacturers, we can offer complex machined components with efficient assemblies that cater to your industry by providing you with quality products manufactured to your specifications.
With our Engineered Products division, we have the ability to provide a wide variety of custom parts and complete assemblies for Original Equipment Manufacturers. Our primary products include high-pressure regulators, gears, machined aluminum die cast and ductile iron components, investment castings, and small parts that offer a variety of application options.
Knowing that OEMs have to obtain quality parts quickly and at a competitive rate, we represent only the best manufacturers available.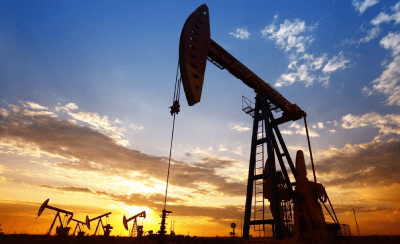 At Doherty Associates, Inc. we use widely trusted and steadily growing sourcing, manufacturing, and distribution companies to supply our customers with all of their highly specialized product needs. The specialized manufacturers we work with design, engineer, manufacture and market products that are challenging at best and require an extreme degree of precision.
With our manufacturer's Low-Cost Country purchasing power and expertise in product development, as well as improvement, we are able to offer our customers substantial savings on highly specialized products and delivery solutions.
The manufacturing sources we use are ISO/TS 16949 certified and have played a key role in improving global competitiveness for our customers for many years by providing quality, cost-effective solutions to a wide range of industries.
Doherty Associates, Inc. is more than happy to provide any additional information you may need - Contact Us today to learn more.
Looking for a Manufacturer's Representative? Contact us today at 713-829-4484