Pump & Valve Manufacturer's Representative
As an experienced pump and valve manufacturer's representative, we understand the importance of your industry, as well as what it takes for companies like yours, to become successful in today's pre-established market.
---
Pump and valve companies are abundant and penetrating such a tight-knit market independently comes with an entire slew of challenges.
To get the recognition and business deals required for success, pump and valve companies need an experienced partner that already has valuable connections and business experience within your industry.
At Doherty Associates, Inc., your success is our number one priority, and when we bring you on as one of the manufacturers we represent, you become a focal point in our business.
What is a Pump & Valve Manufacturer's Representative?
Think of a pump and valve manufacturer's representative as an equal partner in building your company's bridge to success.
Manufacturer's representatives work hard to make sure that your company continuously makes sales, utilizes proper marketing techniques for your industry, and we take on the role of fulfilling your business' customer service needs.
With a well-seasoned manufacturer's representative partner, you gain more time to focus on your business' core process as well as master your product development.
Manufacturing pump and valve components are an integral part of what you do, and it consumes a lot of your time, as it should.
That being said, you are likely left with little time to build valuable business relationships, market to your target audience, and offer state of the art customer service simultaneously.
Pump and valve manufacturer's representatives take care of that for you, as well as get you connected within business relationships they've already established for you.
Impactful Benefits of Hiring a Pump & Valve Manufacturer's Representative
Hiring independent sales reps instead of salary employees decrease upfront costs.
Reduction of management personnel costs.
Increased operational focus.
Independent sales representatives already have valuable business relationships established.
Sales representatives are familiar with your industry and what you need for success.
Being that a manufacturer's sales representative works for commission, you can rest assured that they are just as driven to make sales as you are. The only difference is, they already have the connections and experience to do it.
Hiring independent sales reps offer significant tax advantages for organizations.
When hiring an independent sales rep, you don't have to supply the tools and resources for them to do their jobs.
Reps aren't provided compensation for business expenses.
You will gain significantly faster and more efficient market penetration with a rep.
Much larger salesforce opportunities.
Hiring an established pump and valve sales representative team will increase your company's exposure.
Manufacturer's representatives do not take on a product line without knowing they have the ability to close sales for that manufacturer.
Easier and quicker access into the market with new product introductions.
Why Choose Doherty Associates, Inc. as Your Sales Representative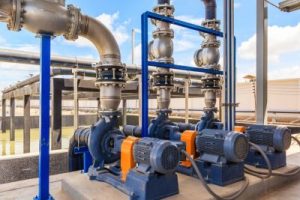 At Doherty Associates, Inc., your success is our success!
We have years of experience and pre-existing business relationships that are already in place to build your business and fuel your success.
With our hardworking team of professionals, you can rest assured that your manufacturing business will evolve like never before. Through our proven manufacturer marketing techniques and advanced industry to industry skill sets, we have everything you need to reach your target market with ease, build lasting relationships, and prosper.
Give Doherty Associates a call today, we are ready to help you take your business to the next level.