Oklahoma Manufacturer's Representative
Partnering with an expert manufacturer's representative allows you to put your focus where it needs to be most within your business!
---
Growing your manufacturing business requires a lot of time spent on developing relationships within your target market.
Unfortunately, most Original Equipment Manufacturers (OEMs) don't have any spare time to spend on marketing, branding and forming market connections. If you need help connecting with your target market in Oklahoma, Doherty Associates, Inc. can help.
We provide manufacturer representative services throughout Oklahoma, offering valuable marketing solutions to manufacturing businesses across industries such as aerospace, military, medical, and more. We have the experience and market connections to grow your manufacturing business by driving more sales and creating a loyal customer base.
Contact our team of manufacturing representatives today at 713-899-0615 to learn more!
Why Partner with a Manufacturer's Representative?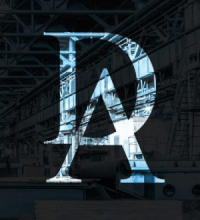 Partnering with a manufacturing representative (also called a manufacturing sales rep) offers a proven method for gaining access to your target market and increasing sales.
An experienced manufacturer's representative already has the connections you need both within your target market, and in markets you may not have considered. They can help you test sales potential in new markets without the usual financial strain of market testing and discover the best marketing strategies for ongoing success.
At Doherty Associates, Inc., we have more than 30 years' worth of market connections and work hard to maintain an excellent reputation across industries. Our sales reps work one on one with manufacturers as their dedicated sales force, building and nurturing a loyal customer base, driving and closing sales, and building lasting business relationships that will continue to help the manufacturing business grow. Trust us with your OEM business, and we'll help you create a bright business future.
The Oklahoma Manufacturing Industries We Serve
Manufacturers are a driving force in the Oklahoma economy. In 2019, Oklahoma manufacturers exported $5.76 billion in goods. Companies may manufacture in Oklahoma to take advantage of the central location and low cost of doing business.
Our teams work with Oklahoma manufacturers from all major industries, including but not limited to the following:
Aerospace products and parts manufacturing made up 27.8% of Oklahoma manufacturing job titles in 2019.
Pharmaceutical and medicine manufacturing made up 7.6%of Oklahoma job titles.
Petroleum and coal products manufacturing made up 6.5% of Oklahoma job titles.
Other manufacturing industries in Oklahoma include beverage manufacturing, motor vehicle manufacturing, and general-purpose machinery manufacturing, but aerospace remains the largest manufacturing industry in the state.
Making independent sales as an aerospace manufacturer can be difficult without help from an experienced sales rep.
Hiring sales agencies and manufacturer's representatives provides the business connections these manufacturers need to succeed, whether they create aircraft and spacecraft parts, pharmaceuticals, medical devices, or other products. An experienced manufacturer's rep can help even a small manufacturer find firm footing within the Oklahoma manufacturing market.
Contact Our Team Today to Speak with a Representative
Doherty Associates, Inc. can help your Oklahoma manufacturing business reach new heights in sales and reputation.
As your manufacturer's representative, we will drive more sales and success for your OEM business, so you can focus on daily operations and product quality.
Contact us today at 713-899-0615.