Your Expert Manufacturer's Representative
As a manufacturer's representative, the growth and success of your company is our number one priority!
---
At Doherty Associates, Inc., we have dedicated ourselves to building valuable relationships, opening doors, and growing manufacturing businesses like yours for over 30 years now.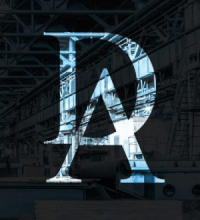 Infiltrating your target market and bridging the gap between your customers and the expert services you provide is how we continue to build successful manufacturing corporations year after year.
Our highly skilled and experienced sales representatives are ready to take on your marketing needs, focus your branding, and grow your business, allowing you the time to focus on your core processes while we utilize our pre-existing market connections to drive your success.
If you need help making invaluable connections within your target market and scaling the reach of your manufacturing business, contact our team of sales representatives today to discuss how a partnership with our team can build a bright future for your company.
We Have Proudly Represented Manufacturers in a number of Industries, Including:
Why Hire a Manufacturer's Representative
As expert manufacturer reps, we understand that becoming a successful manufacturer in today's market requires much more than a good product.
Our experience in your target market gives us the insight you need to thrive. With that insight, our representatives are fully prepared to get you where you need to be, as well as guide you through the entire process with expert advice and support.
Our Success is Driven by Yours
Because manufacturer reps work on commission alone, you can rest assured that your success is just as crucial to us as it is to you.
Our expert marketing and sales representative services require no employee overhead costs to you, only commission on a job well done. - In other words, no sales, no loss!
Superior Customer Service & Reputation Management
Partnering with our sales team provides your end-user with superior customer service they can count on, all backed by our expert brand management processes and your quality products.
Our Manufacturer Reps are Goal Oriented & Dedicated to Your Growth
The more obvious benefit to hiring an expert sales representative is the sales growth.
As a representation of your company, we take pride in helping pave the road to success by ensuring you hit your goals, scale your business, and by supporting your progress as much as possible all along the way.
Continuous Opportunities
With experienced and skilled manufacturer reps, your business's opportunities to enter into a new market are ongoing. As our company continues to grow, build relationships, and gain opportunities, so do you.
Our experience and growth in the manufacturing industry continuously provides us with new and innovative ways to test the market for new products and services, allowing you less financial restraint and more focus on your core processes.
Why Make Doherty Associates Inc. Your Sales Representatives
As a very busy manufacturer, you need a supportive and experienced sales team you can count on.
With Doherty Associates, Inc., you can rest assured there is no match for our dedication to your success and a brighter future for your company.
With a highly experienced manufacturers representative, you have the opportunity to bring your marketing, sales, brand awareness, and reputation to a whole new level.
If you are interested in taking the next step in your manufacturing career, give our sales representatives a call today at 713-829-4484.