Louisiana Manufacturer's Representative
Instead of spending your time and resources on a direct sales force, you can rely on an expert Louisiana manufacturer's representative to sell your goods and services for you.
---
Owning a manufacturing company is a tremendous job that involves completing endless tasks throughout your day. As a busy manufacturer, you probably don't have time to dedicate to marketing your own product. However, you may also feel that hiring an in-house sales team isn't the right move.
At Doherty Associates, Inc., we have extensive experience across several industrial markets, giving us the insight, skills, and expertise necessary to market and sell your products well.
Contact us today at 713-829-4484 to learn more about our Louisiana manufacturer's representative services.
Why Hire a Manufacturer's Representative?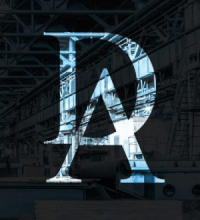 A manufacturer's representative is a company that markets a manufacturer's products to wholesale customers. If you've never worked with a manufacturer's representative, you may not fully understand how this role can benefit your company.
A manufacturer's representative can deliver several unique advantages to your business that allow you to stand out from the competition. These professionals can also provide benefits above and beyond a direct sales team, which many manufacturers use to market their products.
Here are a few reasons to hire a manufacturing sales rep:
Avoid fixed costs of direct sales employees:You can receive expert, focused marketing services without needing to pay the salary, health insurance, and other benefits of a direct sales force.
Expert market knowledge and infiltration: Manufacturer's representatives have solid experience serving your target market, giving them intimate knowledge they can hone to sell your product.
Bundling opportunities: Your manufacturing representative can bundle your products with ones from other manufacturers they represent, offering a package deal that encourages sales.
Commission-based services: Our team charges on a commission basis, which means our success depends on your success.
When you hire our team of expert salespeople, your marketing, sales, reputation, and brand awareness will improve dramatically.
The Louisiana Manufacturing Industries We Serve
At Doherty Associates, Inc., we have proudly represented industrial manufacturers across numerous industries. A few of the industries we regularly work with include:
We've helped bridge the gap between consumers and services for several big-name manufacturers, such as:
West Point Industries
Optimas Manufacturing Solutions
Seaway Plastics Engineering
Our extensive experience across various sectors of the industrial field allows us to tap into a market your company may not have any existing presence within. Meanwhile, our expertise in industrial manufacturing ensures that we know the best ways to sell your products to your target audience.
Contact Doherty Associates Today to Speak with a Representative
If you're looking to take your sales and marketing to the next level, we can help.
Our team at Doherty Associates, Inc. is dedicated to your growth, and we're fully prepared to put our skills and experience to work to sell your product.
Contact us today at 713-829-4484 to speak with a representative about our expert manufacturer's representative services offered in Louisiana.