Injection Molded Plastics
we offer full-service injection molded plastics solutions, specializing in prototype injection molding, low-volume production, and mold creation.
---
With fully developed plastic injection molding services, our manufacturer provides advanced and undeniable leadership in technology and performance excellence for aerospace, the military, food service, packaging, the medical field, as well as industrial and consumer products.
Our manufacturer's facility houses an ISO Class 7 clean room, 31 molding machines ranging in size up to 950 tons, Makino wire, EDM CNC machines, and 16 CNC machines including 5 axis.
Their advanced plastics engineering facility gives them the ability to offer their customers a wide variety of valuable services, including EMI shielding, pad printing, full-service painting, laser marking, ultrasonic welding, assembly, and much more.
Our manufacturer is ISO 9001-2015 and 13485-2016 certified, and strictly follows IQ, PQ, OQ quality standards; as well as the standard production part approval process and are ITAR registered, and Nadcap accredited for quality as well as chemical processing.
We understand the challenges that companies face trying to get products to market efficiently and quickly. Flexibility in tooling options offers our customers customized production according to their specific needs. Depending on the requirements of the customers, our manufactuer can quickly build all-steel molds, all-aluminum molds, and any combination of the two.
Our dedicated and experienced team works very closely with all customers in order to provide fast, accurate, and quality products. Thoroughly servicing and supporting all phases of each product from concept and planning, all of the way to initial design, mold construction, and final parts approval.
Our beyond talented team of experts focuses on creative and effective ways to best serve our clients and their unique projects.
Our Manufacturer Specializes in:
Complex projects
Dedicated project management
Early involvement
Remote collaboration over video conference
Full mold design abilities
(DFM) Design for manufacturing
Added value:
Strong communication, along with quality, and efficiency all along the way
Responsive quote turnaround
Prototype injection molded parts
With 3D printing available as well
Flexible Tooling
With an on-site state of the art tool room, our team has the capacity for fast and flexible mold creation. Our manufacturer's pecialized tooling for plastic injection molding allows them to meet your deadline as quickly as four to six weeks.
Mold-making capabilities:
Any and all types of aluminum and steel injection molds
Prototypes through low-volume production molds
3D printing capabilities
Prototype-to-Production
The main advantage our injection molded plastics manufacturer has over competitors is exceptional prototype development.
Their prototype-to-production process is 100% top-of-the-line.
Our team of highly experienced engineers are able to meet the speed and flexibility demands of buyers in a wide range of industries, including:
Aerospace
Medical
Food service
And consumer products.
Clean Room Molding
Our manufactuer has the ability to mold medical plastics and clean room injection molded plastics in an advanced ISO Class 7 clean room.
Our specialized injection molding clean room can house horizontal plastic injection molding machines ranging in size up to 180 tons, in a climate-controlled environment with HEPA filters that efficiently remove airborne particles down to 0.3 in size.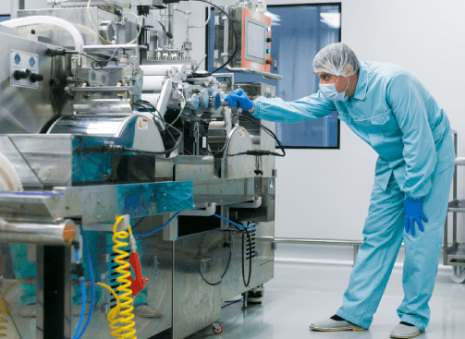 Injection molding clean room abilities include:
Low to mid-volume production
Material/product traceability
Vacuum system with deionized air blast
Tight tolerances
Specialized packaging
Vacuum bag sealer
4 stage compressed air filtration system
Full range of value-added & secondary finishing operations
Our highly trained team is committed to stringent clean room plastic injection molding operation procedures, which ensures that quality is never compromised.
Clean Room Applications
Their state-of-the-art clean room is used for a wide variety of custom molding applications, specifically for medical parts that require compliance to ISO 13485 standards.
From the initial concept all of the way to final delivery, we provide a very competitive advantage for clean room molded plastics through early involvement of the engineering phases, design, project management, in-house mold creation, and material selection support.
Post Production Support
Just because the plastic injection molding process is complete doesn't necessarily mean the job is done. Our manufacturer's advanced experience in the post-molding process makes their company one of very few to offer turn-key production support with the ability to fully complete your project with a full range of finishing services.
Post-molding services include:
Pad printing
EMI/RFI shielding
Laser marking
Screen printing
Full decorative painting capabilities
Machining and CNC machining
Heat staking
Ultrasonic cleaning
Thermal/ultrasonic inserting
Light assembly
Sonic welding
Accreditations include:
Doherty Associates Inc: The Name You Can Trust
For all of your plastic injection molding projects, Contact Doherty Associates Manufacturer's Representatives Today at 713-829-4484!
Our advanced plastics engineering team is ready and fully equipped to handle all of your unique plastic injection moldings needs with speed, quality, and complete satisfaction.