Food & Pharma Manufacturer's Representative
Build relationships and increase sales with a professional food & pharma manufacturer's representative
---
People around the globe rely on professional food and pharmaceutical companies for life-saving medicine and to keep families fed. A manufacturer's representative is one of the best ways to build lasting relationships and help your company grow.
A manufacturer's sales rep can help explore new markets and grow your client list while you focus on running your business. A dedicated sales rep will maintain detailed account management, provide real-world analysis, develop plans, and implement new strategies. Thus, working with a manufacturer's representative can help save time and money.
Common Challenges Faced by the Food & Pharma Industry
Developing new products and bringing them to market is only one aspect of manufacturing. Food and pharmaceutical manufacturers have specific production standards that require strict quality control. This can create numerous obstacles for food manufacturing and pharmaceutical companies alike. A dedicated manufacturer's representative can allow producers to focus on overcoming the common challenges found in the food and pharma industries.
One of the biggest challenges for both industries is supply chain disruptions. Because pharmaceutical and food manufacturing requires raw goods that often come at variable costs, it's crucial to analyze market fluctuations and forecasts.
Both industries are also subject to complex federal regulations and need to remain agile in the face of new restrictions or legislation. Working with a manufacturer's representative can help companies navigate these issues and explore their niche in the market to evolve, maintain compliance, and scale.
Because food and pharmaceutical product development is a lengthy procedure, having a representative build brand relationships before a product launch can allow manufacturers to forecast production schedules, material costs and ordering, and labor needs. This can help reduce waste and increase the bottom line in industries where variable costs can create varying margins.
Another consideration for food and pharmaceutical manufacturers is their brand's reputation and maintaining a positive public image and professional relationships. A manufacturer's rep can help develop and implement a brand's tone to create favorable public opinion and help build a reputation based on integrity, transparency, and honesty.
Why Food & Pharma Companies Need a Sales Rep
The primary benefit of working with a manufacturer's representative is that they allow business leaders to focus on day-to-day operations without losing access to beneficial professional relationships. Food and pharma manufacturing requires close attention to detail and quality control, making building relationships a challenging task. Because a pharmaceutical sales rep already has connections, relationships, and trusted allies, they can help manufacturers gain access to clients while focusing on growing their business.
Operating a successful manufacturing business takes more than just delivering a quality product. In saturated markets like food and pharmaceuticals, getting in front of your target demographic can be a challenging proposition. An experienced manufacturer's representative can help you gain access to these relationships more rapidly than traditional methods, saving you time and money in the long run.
Manufacturers' reps can help with optimizing core practices, business development and planning, cost forecasts, and maintaining product quality. Additionally, they work on commission, so their success relies on your success, and they have a vested interest in helping manufacturers grow their business and increase market share.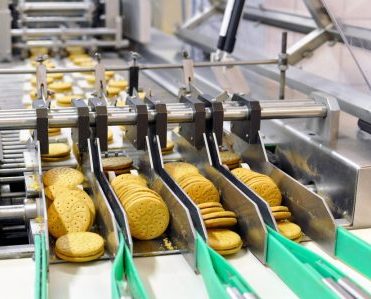 The daily demands of a food manufacturer often leave little time for networking, and partnering with a professional rep can help build these relationships and create mutually beneficial client lists. Your representative will identify possible prospects and demonstrate your potential and why they should choose to do business with your company.
As pharmaceutical sales have evolved in recent years, having access to a dedicated representative's established relationships can help every manufacturer expand their business without cold calling.
Many food and pharma manufacturers remain focused on making their products and have not explored partnering with a manufacturer's representative. Sometimes, this is the most important relationship a manufacturing business leader can have in today's evolving markets.
Impactful Benefits of Partnering with a Manufacturer's Representative
Instant Access to New Markets

Partnering with a manufacturing representative is about gaining instant access to their robust, established professional networks. These reps rely on their experience in building mutually beneficial relationships to help every party reach their respective goals. They understand the current market conditions and can navigate price forecasts while helping business leaders achieve their quarterly and annual goals.

Professional Relationships

Sales reps can help maintain relationships even following the initial sale. They will ensure client expectations are met and work to address any new concerns or issues. They will also help clients learn about exciting new developments or projects to grow manufacturers' businesses.

Evolving Market Analysis

Manufacturers' reps monitor market developments on both the client and supply sides. This can help business leaders forecast costs, labor needs, and variable costs. They can also help explore new and emerging markets that may not be tapped into yet and allow businesses to gain early market share.

Account Management

Long-term success relies on building a professional relationship based on reputation, transparency, and integrity. These relationships can be challenging to maintain while navigating the numerous regulation changes, quality control, and daily operations in the food and pharma manufacturing industry. An experienced representative can take care of that for you.

Sales Pitches

Due to their deep understanding of your target market, your sales rep is experienced in developing and pitching sales presentations to new clients. They will illustrate your client's pain points and how your business is an industry leader that will help build a mutually beneficial relationship.
Why Make Doherty Associates, Inc. Your Manufacturer's Representative
If you're ready to take your food and pharma manufacturing company to the next level, talk to one of our experienced manufacturer's representatives today to explore your options. We remain dedicated to our partners' success and are highly skilled at identifying growth potential.
Call now at 713-829-4484 to schedule a free consultation and analysis. An experienced manufacturer's representative will help you explore new markets and design, develop, and implement new ways to grow your business. They will also identify new clients and work within their existing network to build lasting relationships to ensure long-term success and reach new target demographics.