Carbon Graphite Material
Carbon Graphite is made up of various carbon materials, as well as inorganic additives, and is a preferred material due to its durability.
---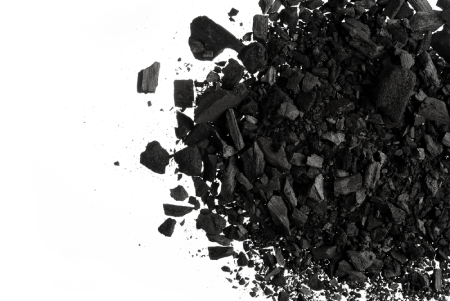 Our Carbon Graphite material is an excellent solution to be used for components such as wear rings, pillow blocks, vanes, bearings, ball valve seats, and mechanical seals in demanding situations requiring wear-resistant components for high/low temp applications. All of our products are high oxidation resistant, self-lubricating, and can be used in wet or dry conditions.
A few Benefits of Using Carbon Graphite Materials;
Fairly inexpensive
Lightweight material
Resistance to oxidation
Solid material
Capable of withstanding high temperatures
High performance in electrical and thermal conductivity
Self-lubricating
Resists friction with little wearing
Although carbon/graphite is a porous material, it is typically submerged in a special coating which adds a layer of strength as well as thermal conductivity.
Because of the way carbon/graphite is manufactured for strength, durability, and conductivity, we provide various carbon/graphite materials for high-performance applications in all forms.
Some of what we provide include; carbon/graphite bearings for high and low-temperature applications as well as for submerged applications, Carbon Graphite Mechanical Seal Rings, and Carbon Graphite Radial Seal Rings.
Carbon Graphite Bearings for High & Low-Temperature Applications
Typical metallic bearings begin to volatilize or even carbonize in temperatures above 350 degrees, when this happens, the metallic bearings tend to begin wearing down and become damaged.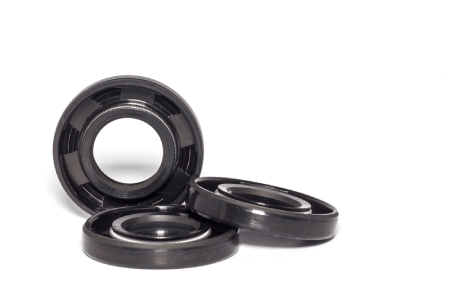 Plastic bearings can't support their application purpose through high temperatures.
They tend to lose their form, warp, melt, and in some cases even completely extrude from their application altogether, which is precisely why we offer the best materials- Carbon Graphite Bearings for High Temp and Low Temp Applications.
Carbon Graphite bearings are perfectly manufactured for running both high temperature and low-temperature applications.
Carbon Graphite bearings rely on their self-lubricating capabilities and therefore can withstand high-friction, seizing, galling, and even temperature damage without wavering. Unlike petroleum-based lubricants, plastic bearings, and composite bearings, which all tend to break down in high temperatures or completely lose their form and strength.
A few Examples of High Temp Applications
Ash Precipitator
Carpet Drying Ovens
Continuous Food Baking Ovens
Endless Welding Guides
Glass Lehrs
High-Temperature Conveyors
High-Temperature Butterfly Valve Steam Bearings
Steel Cooling Beds
Turbine Safety Bearings
Annealing Furnaces
Paint Drying ovens
A few Examples of Low Temp Applications
Ice conveyors
Air-lubricated Bearings
Turbine Safety Bearings
Oil-free Air Pumps
Rotary Vacuum Pumps
Dash Pot Dampers
Electrically Conductive Bearings
Food Conveyors
Paper Conveyors
Textile Conveyors
Carbon Graphite Bearings for Submerged Applications
Carbon Graphite bearings are perfect for submerged applications in low-viscosity liquids such as gasoline, water, solvents, and other strong chemicals.
Plastic bearings aren't well suited for running submerged applications, because they tend to swell and lose shape in submersion.
Metal bearings aren't considered ideal either for submerged applications. This is simply because the hydrodynamic film from a low viscosity liquid isn't thick enough for proper compatibility by way of overcoming the atomic attraction between metal bearings and the metal shaft.
Carbon Graphite bearings have no atomic attraction at all with a metal shaft; therefore the hydrodynamic film from low viscosity liquids works well as a compatible form of lubrication for running a wide variety of submersion applications.
Carbon Graphite bearings can handle a wide range of common chemicals outside of a select few powerful oxidizing agents.
A few Examples of Submerged Applications
Nuclear Condensate Recovery Pumps
Submerged Conveyors
Textile Bleaching and Washing Machines
Fuel pumps
Chemical Pumps
Canned Motor Pumps
Meters
Soft Drink Pumps
Submersible Pump Radial and Thrust Bearings
Carbon Graphite Seal Rings
Mechanical Seals and Radial Seals are both used to seal off the clearance between a shaft and stationary housing to prevent leaks.
Mechanical Seal Rings
Carbon Graphite mechanical seal primary rings are used in a range of extremely sophisticated and heavy-duty machinery across several large industries, which include industrial, military, and even aerospace.
Carbon Graphite Mechanical Seal Rings are also used in high-speed compressors to seal in gases. These rings can be supplied custom, specific to the customer's needs and specifications, whether that be shrink-fitted, plain, or cemented in metal retainer rings.
A few Example of Applications
Blenders
Pumps
Mixers
Water/Steam Turbines
Aircraft Jet Engines
Radial Seal Rings
Carbon Graphite radial seals were developed to combat severe wear and tear, temperature degrading, chemical damage, as well as any possible stability problems. Carbon Graphite radial seal rings are also equipped to withstand thermal expansion as well as runout.
Close Clearance Radial Seals
Close Clearance Carbon Graphite Radial Seals are singular rings designed to fit with an extremely close clearance on the OD of the shaft (rotating or reciprocating).
If thermal expansion is expected, the ring should shrink to fit into a metal retainer ring for the ability to remain stable during high temperatures.
Contacting Clearance Radial Seals
A contacting Carbon Graphite seal ring is designed from a minimum of three segments and is tensioned onto the shaft using a garter-spring. These garter-springs hold the segments in place against the shaft at the pressure of 2 psi.
Multiple sets of these segmented carbon/graphite rings can seal gas pressure of up to 800 psi.
Carbon Graphite Ball Valve Seats
Carbon Graphite Ball Valve Seats are typically utilized in severe chemical environments because of their ability to withstand harsh chemicals for long periods of time and are designed to withstand hot liquids and gases ranging anywhere from 350-800 degrees F for at least half an hour.
Contact Doherty Associates, Inc. Today for More Information
Doherty Associates, Inc. is more than happy to provide any additional information/specifications you may need regarding any of our Carbon Graphite Materials.
Contact Us today to learn more about how our wide range of Carbon Graphite products can be applied to any of your custom application needs.
Looking for a Manufacturer's Representative? Contact us today at 713-829-4484