Arkansas Manufacturer's Representative
You can count on our experienced manufacturer's representatives to sell your products and services for you!
---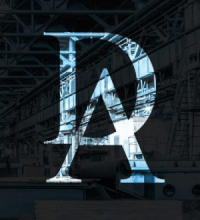 As the leader of a manufacturing organization, you don't have time to spread the word about your product and build a customer base. Instead, you need a manufacturer's representative that can market your products to the best-fit audiences for you.
At Doherty Associates, Inc, our Arkansas manufacturer's agents have the knowledge and expertise to navigate the sales force and align your products with your target markets. With our team of expert representatives, all you have to do is focus on production.
The Value in Partnering with a Manufacturer's Representative
At Doherty Associates, Inc, our manufacturing representative services offer the following benefits:
Flexible pricing: Receive top-notch services without the commitment of hiring an entire sales team with locked-in salaries and benefits.
Motivated manufacturer reps: Our manufacturing sales rep team operates on a commission basis, meaning we only get paid if you do.
Market knowledge and experience: Our team has the most combined market knowledge and sales experience you'll find anywhere. We know exactly how to sell your unique product to any niche audience.
Growth opportunities: We have experience working with all different levels of companies. As you grow through our efforts, we will continue to evolve our strategies to launch your business toward scalable success.
Bundling opportunities: We can bundle your products with those from another original equipment manufacturer (OEM) that we represent for increased sales opportunities.
The Texas Manufacturing Industries We Serve
Whether you're an OEM/Original Equipment Manufacturer or an independent contractor, we provide the representation you need for success. For the past 30 years, our manufacturing sales reps have helped many clients across numerous Texas manufacturing industries establish and achieve clear business goals.
Some of these industries include:
Finding industry success as an original equipment manufacturer can be tough, especially in today's competitive market.
If you want to boost your business and make your sales force as effective as possible, you can count on our expert representatives to make it happen. Our team provides the necessary tools and dedicated services to help you stand head and shoulders above the rest.
The Arkansas Manufacturing Industries We Serve
At Doherty Associates, Inc, we provide manufacturer's representative services to all sorts of industries across Arkansas. Since we've worked with so many different products, services, and industries, we've developed a wide skill set in marketing just about any business.
Arkansas manufacturing companies account for over 15% of the state's total output and employ over 12% of the workforce. The state's diverse manufacturing companies play a large part in fueling the state's economy, with nearly $20 billion in total output from manufactured goods exports in 2018 alone. The manufacturing industry is strong and quickly growing in the state of Arkansas, which is why Doherty Associates is dedicated to offering the best manufacturer representative services available.
Our professionals have connections in many different industries and target audience pools, making it easy for us to find a home for your product.
Some of the Arkansas manufacturing industries we serve include the following:
Aerospace
Medical
Military
Pump and valve
Oil
Gas
Food
Pharmaceuticals
Whether you produce food products, airplane jets, vaccines, or anything in between, we can market your business and sell it. We offer instant access to new markets in Arkansas and beyond, professional relationship-building opportunities, in-depth analyses of the evolving market, account management, and targeted sales pitches.
We understand that marketing and selling an industrial product is an incredible challenge, especially for newer businesses, so we want to help you succeed.
Contact Doherty Associates Today to Speak with a Representative
Do you want to launch your product to new audiences, increase sales, and transform how you market your manufacturing organization?
Contact Doherty Associates, Inc. today at (713) 829-4484 to learn how our expert manufacturer's representative services can transform your business.